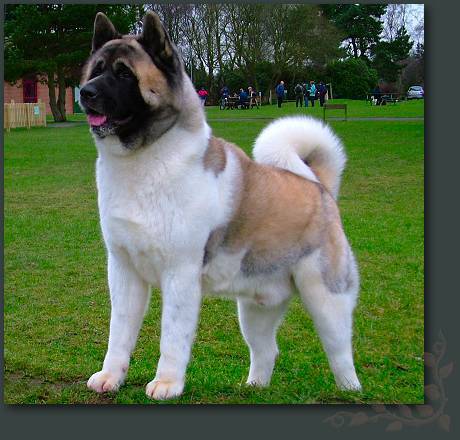 DOB: 21.06.1999
Sire: Amadar Duke of Earl
Dam: Summertime Blues
This page is dedicated to our first Akita "My Man Dan at Danti" DANNY,
who sadly left us in October 2008.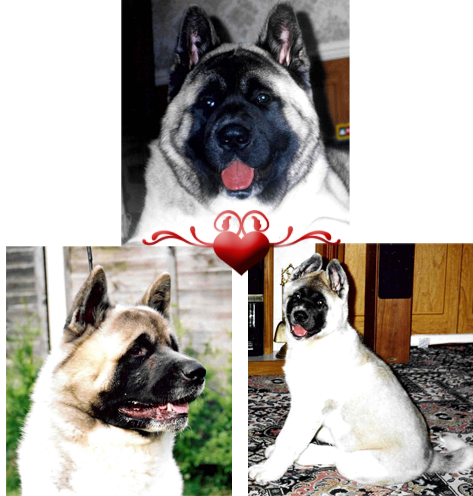 Danny was a true gentleman and a total pleasure to own.
He taught us a great deal about this breed and we owe him everything.

Danny did well for us being our first show Akita until he reached about 18 months old and he decided he didn't like showing. He would stand in the ring on 3 legs letting us know he wasn't happy, so he stayed at home as our pet.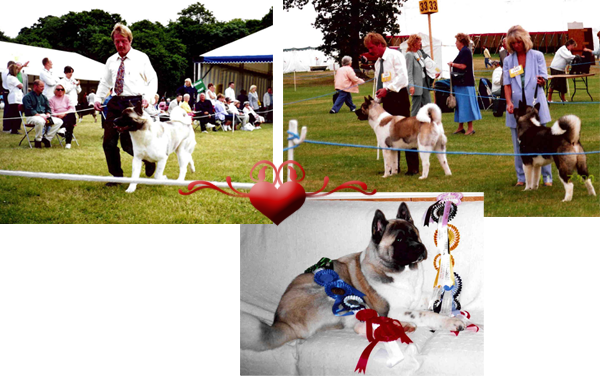 Danny was always our daughter Kelly's dog, they would spend hours together and you could always find him in her bedroom. He would do anything for her and it really was wonderful seeing them together.
Danny loved his baths and if you said "do you want a bath Dan", he would run upstairs and be waiting for you in the bath. Steve had said this on a number of occasions knowing someone else was in the bath and Dan would jump in anyway, many an hour was spent mopping up water.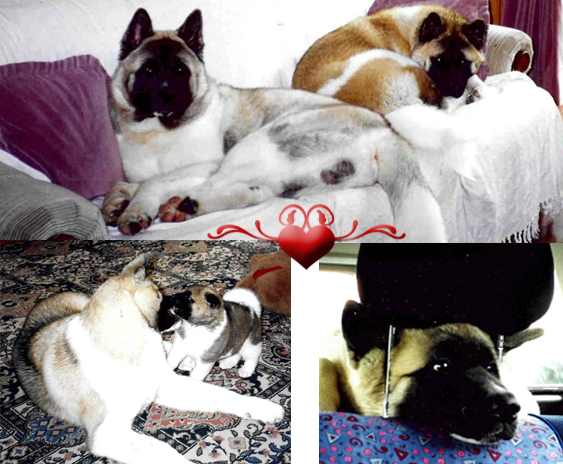 He also loved to talk, and would moan at you if you ignored him when he wanted attention. If he liked the look of your dinner he would drive you mad and you ended up sharing it with him, how could you not!
Danny we hope you are at peace and you will never be forgotten – everyone misses you xxx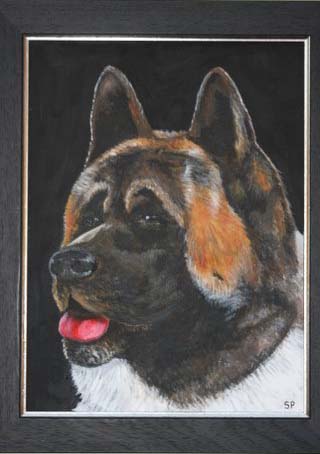 The above painting was given to us as a christmas gift by our good friend Jan and Colin Page.
Painted by their son Steven Page we would like to thank them all for giving us a heartfelt memory of Danny.
It will be treasured forever xxx