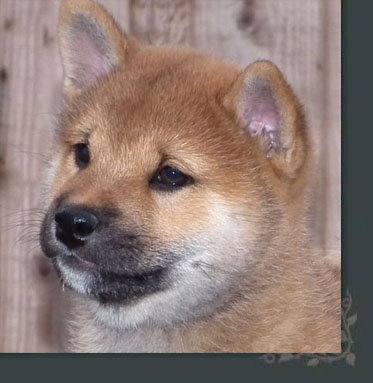 JAPANESE SHIBA INU
DOB: 12.07.2013
Sire: Copperdots Yoshiryu at Vormund (Imp)
Dam: Bearpark Bosom Buddie
I have to say a huge thank you to my good friend Tracy Morris from Bluevine for this very special young man. A Shiba may be tiny but please do not be fooled, they are a very dominant breed and they require firm handling. What a breath of fresh air he is to have in our home.
We have had lots of fun already trying to find out where he is now hiding. Willis is full litter brother to Bluevine's Combat Carrot "Stewie" who was Best Puppy In Breed at Crufts 2013. With a wonderful pedigree of Vormund lines and imported lines from the USA we are really excited to see how Willis matures.
Watch this space for further updates!! (Thanks again Tracy & Jay).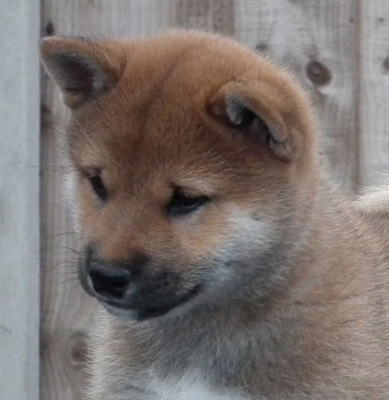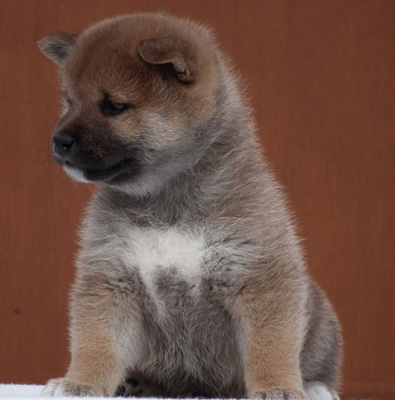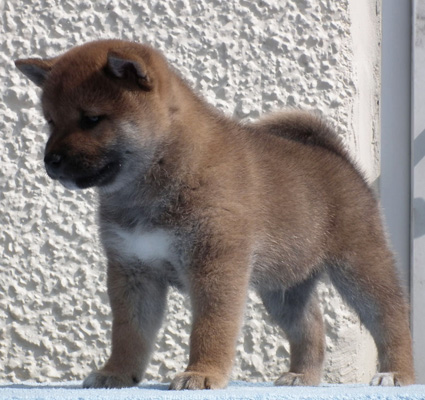 Show: July 2015 - East Of England Championship Show
2nd Limit Dog
Judge: Judge Mr D Chapman
Judge's report: 2nd Bluevine Now You See Me, 2 year old male making a lovely shape in profile. Excellent tail set & topline, shown in excellent condition. Appealing head with excellent ear set and shape. Good bite & rear angulation, very good movement once settled just not the maturity or body of I but again another quality exhibit.

Show: 2015 - Japanese Shiba Inu Club Of Great Britain Championship Show
Placed 1st, Dog CC & Reserve BEST IN SHOW
Judge: Chris Thomas
Judge's report: 1st Rowley's Bluevine Now You See Me, stunning red male with correct dentition. Correct muzzle to head proportions with full cheek giving a typical shiba expression. Strong neck to well placed shoulders. Straight legs with tight feet. Excellent overall confirmation with level topline and well set tail. Moderate length of rear pastern, in full coat, moved with the correct resilient gate. Pleased to award him Dog CC & Reserve Best In Show.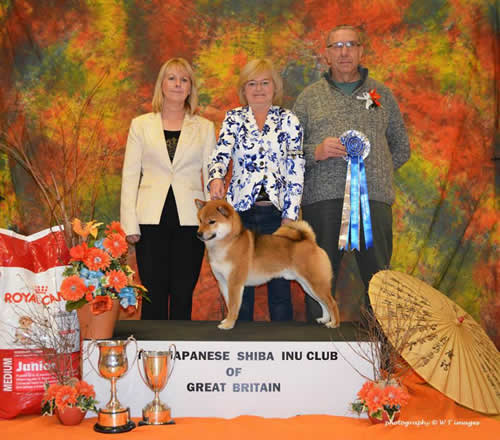 Show: June 2015 - Southern Counties Championship Show
2nd Limit Dog
Judge:Penny Roberts
Judge's report: 2nd Rowley's Now You See Me, very attractive in head with lovely ear shape & placement. Sufficient arch of neck. Coat in good order & good tailset & carriage. Very good feet and moved well.

Show: December 2014 - LKA Championship Show
2nd Junior Dog
Judge: Mr R Oldham
Judge's report: 2nd Rowley Bluevine's Now You See Me, close up here, masculine without exaggeration, well laid out expressive head, good neck into straight front, just right for spring to ribs, firm topline with tail set high, reasonable hindquarters, reachy mover.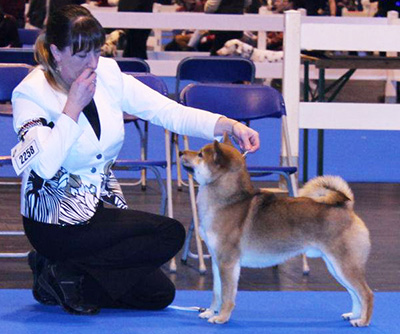 PEDIGREE: Bluevine's Now You See Me at Danti
Copperdots Yoshiryu at Vormund (Imp)
Kyouryuuou Go Noto Heiseian
Hibiki Go Hakusan Yoshinosou
Tetsuichi Go Noto Heiseian
Tama Go Noto Heiseian
Sakurayurihime Go Denen Kawasakisou
Komazakura Go Surga Ushiosou
Beniyuri Go Akisou
Am Ch Copperdots Momo Vixen at Vormund (Imp)
Am Ch Morningstar Shoryu Chouseisou
Retsu No Mabataki Go Enshuc Hirosesou
Hirose No Ayame Go Enshuu Hirosesou
Shizuku Go Yamato Shinzansou
Yamashiro No Ryuuko Go Kyouto Daigo
Okina No Maihime Go Yamato
Bearpark Bosom Buddie
CH Vormund I'm Buddy
Vormund Kiwi Kid
NZ CH Glendalin Tetsuo NI
NZ CH Wolfworx Fancy Free at Vormund
Vormund Vera Wang
Vormund Specially Designed
CH Vormund I'm Prada
CH Rahima Blues n Twoes at Bearpark
Bothways Code Red Via Rahima
Chevawn Red Octobre at Bothways
Geifang Kyoko Koshi
Vormund Midnight Diva
Katsuga Guy Fawkes by Vormund
Vormund Midnite Hour